CAFMET CONFÉRENCE
Casablanca

+33 (0)6 73 62 32 62
CAFMET Conference is a crossroads for the exchange of information, ideas and experiences in the fields of Management, Quality and Metrology. This is a must-attend event for anyone interested in the organizational performance of a laboratory or company, and the impact of the level of reliability of the data measured or used for the validation of a method, process, product or system.
Themes :
Measurement in the field of energy
Health measurement
Measurement in the food industry
Environmental measurement
Quality and metrology in laboratories
Fundamentals of metrology (Dimensional, Mass, Temperature, Volume, Pressure,...)
Quality and measurement in industry
Legal metrology
Accreditation, certification and norms
Competence and quality management
Risk, reliability, safety, maintenance
Statistics, validation and uncertainty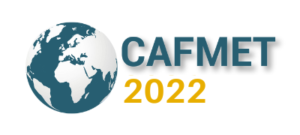 Événement international autour de la Métrologie, de la Qualité et de la Mesure. Rendez-vous en mai 2022 à Casablanca.
Join the event