CAFMET, in partnership with the EHTP of Casablanca, is organizing the 8rd Conférence Internationale de Métrologie en Afrique May 16 to 19, 2022
CAFMET 2022 is a crossroads for the exchange of information, ideas and experiences in Metrology and Quality Management, through conferences, round tables, technical workshops and exhibition stands.
The themes addressed during the CAFMET 2022 conference concern all sectors of activity: health, energy, transport, construction, environment, agri-food, etc.
Participants will be able to meet future collaborators or partners to develop innovative projects.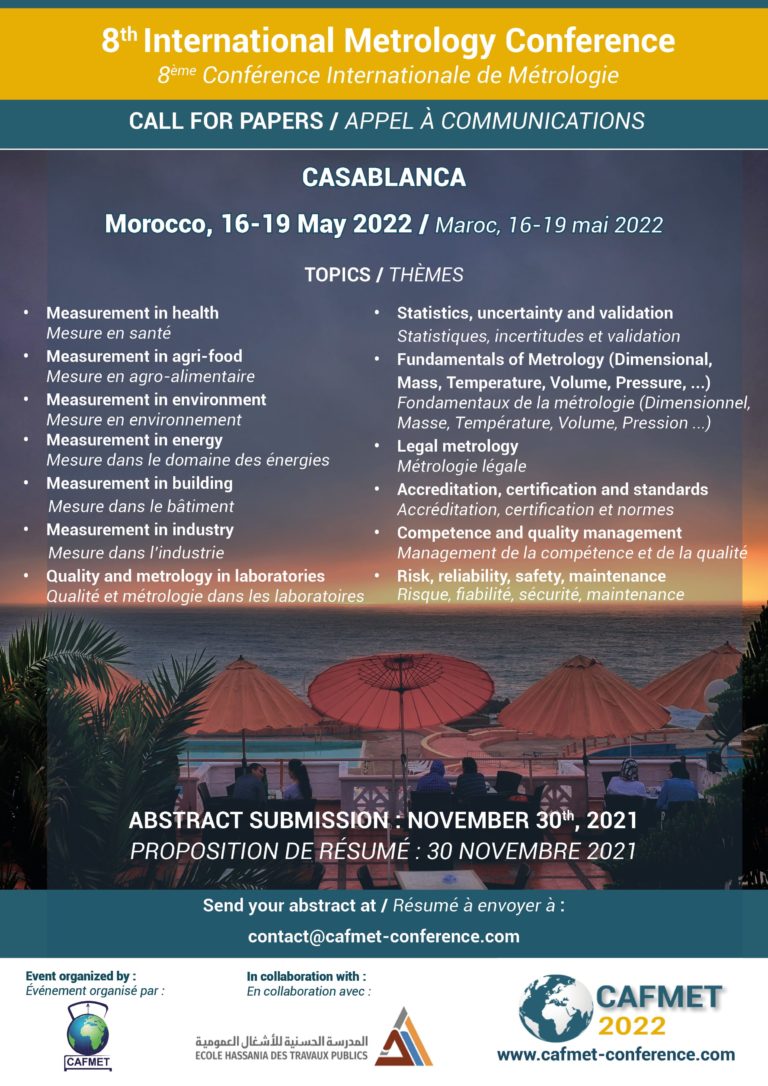 During CAFMET 2022 will also take place practical workshops. They will be taught by internationally recognized experts.
These workshops organized in small groups will allow you to develop your skills in Management, Quality and Metrology.